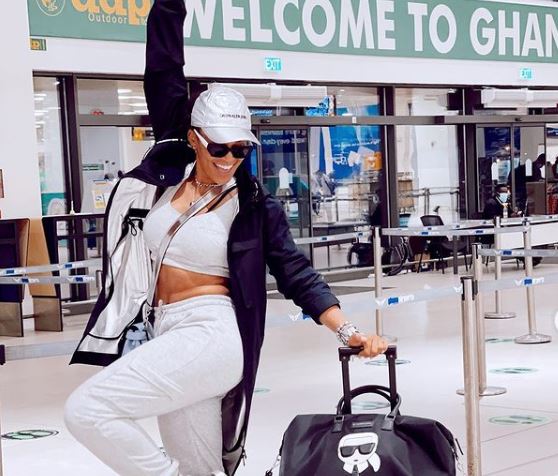 Pearl Thusi announces arriving Ghana and she's excited about being there.
Taking to Instagram, the actress shared photos of her exuberant self; she made sure her mood, looks and bags were all seen in the snaps.
Pearl further revealed why she travelled to Ghana.
"Ghana I'm here!!!
So excited to be part of the @youthconnektafrica with @one in Accra! So excited for the panels and discussions!"
Pearl also gushed over her outfits and accessories, as she credited every brand and being responsible for her drip.
View this post on Instagram
The post Pearl Thusi lands in Ghana for YouthConnekt Africa (Photos) appeared first on .