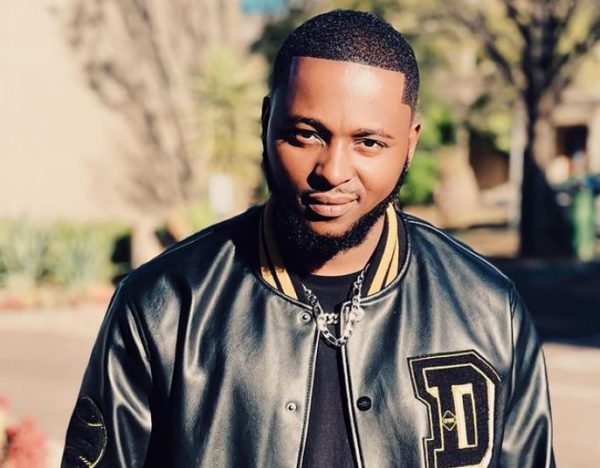 Sir Trill gets dragged in the mud after a photo of the singer flexing with some young girl surfaced on social media.
Trill isn't the only Amapiano music artist who have been dragged. In recent times, Busta 929 and DJ Maphorisa have fallen victim of same accusation, based on evidence shared on social media, and in many occasions, they these artists return to social media to apologise to fans.
The hitmaker is called a pedophile because a young girl was seen with him in a photo, and people rumored the girl to be below 18 years of age.
The singer is accused of taking advantage of young girls.
Yal are always shocked when Sir Trill and many other Piano artists actually live up to the stuff they sing about in almost all their songs pic.twitter.com/HhM3tQzLdz

— Bonga (@Boungahh) October 11, 2021
However, fans have come out in large numbers to defend Trill; some even said the girls age isn't true, as some haters are intentionally spreading lies.
See how people defended him below:
Those girls are all over 18 years and they've been dating men older than Sir trill
Just leave Sir Trill alone pic.twitter.com/U0LpZblwll

— TshiamoMasemene (@TshiamoMasemen8) October 11, 2021
Hayibo you saw one post and you already dragging the guy's name through the mud? Sir Trill is 25 and there's no proof yet that those girls are under 20. Nine drama yazi! https://t.co/LSfLZzIdeQ

— Yonela (@_tyokckilani95) October 11, 2021
Those girls are over 18 years we live in the same town.. stop spreading lies . They've been dating men older than Sir trill pic.twitter.com/pIx1ha1IDv

— TshiamoMasemene (@TshiamoMasemen8) October 11, 2021
They do not look uncomfortable, unhappy or fustrated. Sir Trill is not even making any suspicious moves on them. Please get your facts straight before trying to tarnish someone's reputation

— Balithande Mchunu (@BalithandeM) October 11, 2021
I think those girls took advantage of Sir Trill if you ask me

— Grootman (@JustOG_SA) October 12, 2021
From the pictures y'all concluded that those girl's with Sir trill are under age yet you fail to stop 14 year old from your kasi's who are falling pregnant everyday….

— Zandile Excel (@ZandileExcel) October 11, 2021
The post Sir Trill gets dragged for taking advantage of teenagers (Photo) appeared first on .